Buckwheat is often percieved as a health good as it contains very little or no gluten. However, it is not only a food allergen, but an occupational allergen as well as one hidden in everyday products. Here's what you need to know about it.
Buckwheat allergy has become increasingly common not only in Asia, but also in Europe and the USA. The first description of an allergic reaction to buckwheat ingestion was published in 1909. Since then, buckwheat has emerged as a potent allergen throughout the world, particularly in Asian countries like Japan where it is widely consumed. In Japan, a large study in 1998 with 92,680 subjects reported that 0.22% of school-aged children had buckwheat allergy. Similarly, the prevalence of buckwheat allergy in Korea was found to be 0.1% in elementary school students and 0.13% in middle school students. Buckwheat allergy can also commonly lead to life-threatening anaphylaxis; reports of this in Singapore, though few, have certainly raised awareness of this dangerous allergen locally.
Buckwheat belongs to the Polygonaceae family and is an important ingredient in a wide range of traditional Asian and European dishes. Its two main types are common buckwheat (Fagopyrum esculentum) and tartary buckwheat (Fagopyrum tartaricum). Buckwheat flour is rich in protein and also contains dietary fibre, minerals and vitamins. Buckwheat contains very little or no gluten, making it a good supplement for patients with coeliac disease. Interestingly, buckwheat is not only a food allergen, but an occupational allergen as well as a hidden allergen.
There is a large variety of food products around the world in which buckwheat can be found. Locally, common buckwheat-containing dishes include Soba noodles, which originated from Japan.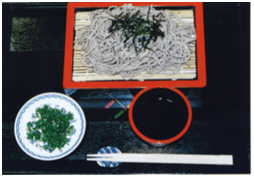 Differenttypes of cuisine also contain buckwheat. They include:
Korean noodles (known as Guksu) and jelly (Memil-muk);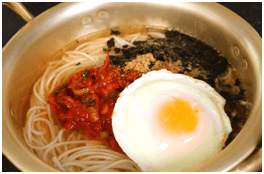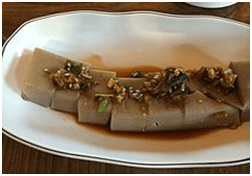 Russian porridge (Groat)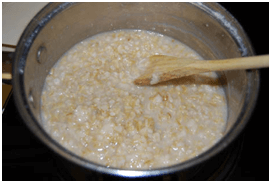 Italian hot porridge (polenta) and pasta (Pizzoccheri);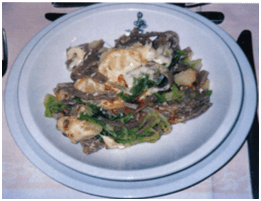 French crepe (Galette)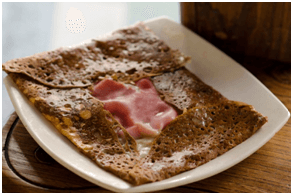 Dutch pancakes (Poffertjes)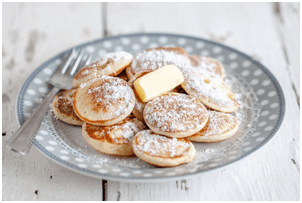 There are various kinds of soba available, each containing different amounts of buckwheat flour, usually ranging from 40% to 100% . Juwari soba is made from 100% buckwheat flour.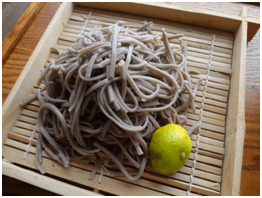 There are many varieties ofsoba that contain other additives; soba with consisting of100% buckwheat tend to be brittle, so many restaurants add wheat flour to them. These include:
Hachi-wari soba, made from 80% buckwheat flour and 20% wheat flour,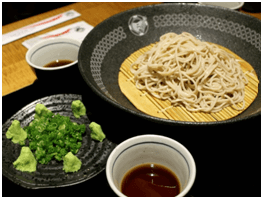 Cha soba, which is soba flavoured with green tea powder;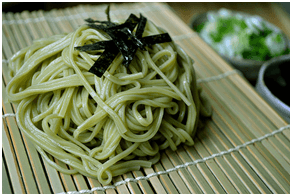 Hegi soba (soba flavoured with seaweed)
Jinenjo soba (soba flavoured with wild yam flour);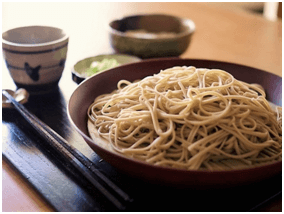 Mugi soba (soba flavoured with mugwort)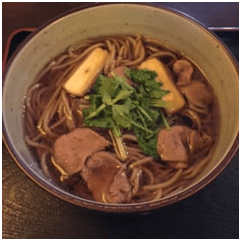 Sarashina soba (thin, light-coloured soba, made of refined buckwheat)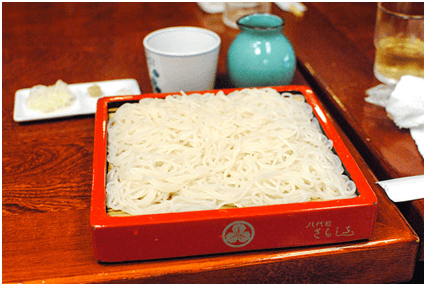 Buckwheat in the working environment has affected noodle makers, bakers, packing workers and workers in pancake restaurants.
Buckwheat is also a hidden domestic allergen in Asian countries, where buckwheat husks are sometimes used to stuff pillows.
Common clinical manifestations of buckwheat allergy include skin reactions like urticaria and angioedema; respiratory symptoms like asthma; gastrointestinal symptoms like vomiting and abdominal pain; as well as life-threatening anaphylaxis, which has been found to occur in more than 50% of patients with buckwheat allergy, making buckwheat commonly known as an anaphylaxis-inducing food. In studies done in Japan and Korea, the median age of buckwheat allergy in children is 7.4 years (ranging 2.2 to 14.5 years) and 7 years (ranging 4 to 14 years) respectively.
Interestingly, it has been found that most children with buckwheat allergy can eventually outgrow it. A study done in Japan demonstrated that 72% of children with buckwheat allergy acquired tolerance at a median age of 7 years (ranging from 0.2 to 15.6 years) after their reaction. In the same study, it was found that among children who had previous anaphylactic reactions to buckwheat, two-thirds had developed tolerance to buckwheat after a median of 10.5 years (ranging 1.9 to 15.6 years) of dietary elimination. Hence, the majority of children with buckwheat allergies seem to outgrow buckwheat allergy and be tolerant of buckwheat later in childhood.
Buckwheat allergy, although rare in Singapore compared to other allergies to food such as cow's milk and eggs, has become increasingly common recently. Fortunately, there has also been increasing awareness of its potential in causing severe life-threatening reactions, and responsible restaurant owners have even taken the initiative to display warning messages like "Buckwheat may cause allergy in rare cases" on its menus. This, together with prompt identification of symptoms and appropriate medical treatment, can hopefully reduce the morbidity and mortality associated with this potent allergen.
Attribute to Dr Keith Liang Wei Han, Medical Doctor, Paediatric Medicine, KK Women's and Children's Hospital